Moderated by:
Rachel Evans, BM, MM Juilliard, Violist, Violinist, Teacher, Movement Artist 
Christopher Pfund, B.M. University of Northern Colorado, M.M. Manhattan School of Music, D.M.A. City University of New York Graduate Center
Who this SUMMIT is for:
For professional and amateur instrumentalists & vocalists, music teachers, music students & their parents who want to bring more EASE, JOY & FUN into developing musical artistry.
when:
Wednesday, June 10th
11:00 am to 3:00 pm Eastern Time
online via zoom:
Register in advance for this webinar: 
         https://us02web.zoom.us/webinar/register/WN_p8FF8-TFRBGhTVeU4N3M8g
After registering, you will receive a confirmation email containing information about joining the webinar.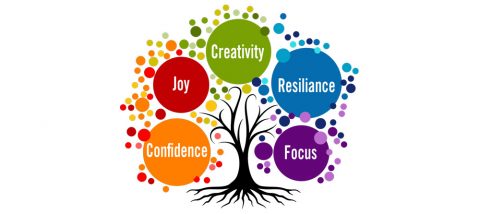 TIME (Eastern) 

SPEAKER

PRESENTATION

11:00 am 
Rachel Evans, MM Juilliard
viola, violin, baroque and modern, Brain Gym™, Movement Artist, teacher
Moving the Whole Student to Artistry and Excellence
11:20 am
Gerald Fischbach
Professor Emeritus of Violin, University of Maryland
Paul Rolland: My teacher, mentor, colleague, friend
11:40 am
Lynne Denig
Fairfax, VA: Denig Violin and Viola Studio and Custom Chinrest Fitting
You and Your Equipment
12:00 noon
Holly McCann
Dancer, Actor, Life Coach and TranscenDance™ Facilitator
Giving All you've Got: Learning In an Non-competitive Environment 
12:20 pm
Josephine Rose
Multi-Instrumentalist
Thriving as a Student
12:40 pm
Marla Rathbun
Violinist, Hudson Valley Philharmonic
Double Stops:  Execution Without Murder,  Intonation and Beyond
1:05 pm
Karen Olson
Violist, author, sound healer, Creator 'Sound Path Method'
Facing Stage Fright with Courage
1:25 pm
Kadiatou Sidibe
Certified 'Empowerment and Life Skill' Coach, Counselor and Psychotherapist

Building Blocks for Creating a Vibrant Body 

1:45 pm
David Holland
Violist, Conductor, Interlochen Center for the Arts, Retired
Being a Whole and Complete Musician and The Importance of Being Serious
2:05 pm
Jennifer Jiménez
Transformational Life Coach, Creator of TranscenDance™ and founder of the Health and Wellbeing Division for Brave Thinking Institute
Dance Your Way to Freedom and Artistry! 
2:25 pm
Drew Minter, DM
Baritone, Singing and Movement teacher (Feldenkrais, The Viewpoints), Music Faculty Vassar College
Finding Your Voice in the Time of COVID and Beyond
2:45 pm
Christopher Pfund
Co-Host Performing Artist, Tenor, Faculty University of Idaho
Reflections on Teaching